Make Your Own Immunity-Boosting, Mineral-Rich Raw Cashew Cheese
Last updated on
Most westerners love cheese? It is the main ingredient in so many wonderful recipes, yet cheese is not always the healthiest food to consume. When you eat large quantities of cheese, you run the risk of increasing your cholesterol levels and may end up with digestive issues. This is especially true for people that are lactose intolerant.
Whether you are lactose intolerant, looking for healthier food options, or following a vegan diet, making your own cashew "cheese" will provide you with a great alternative to regular cheese.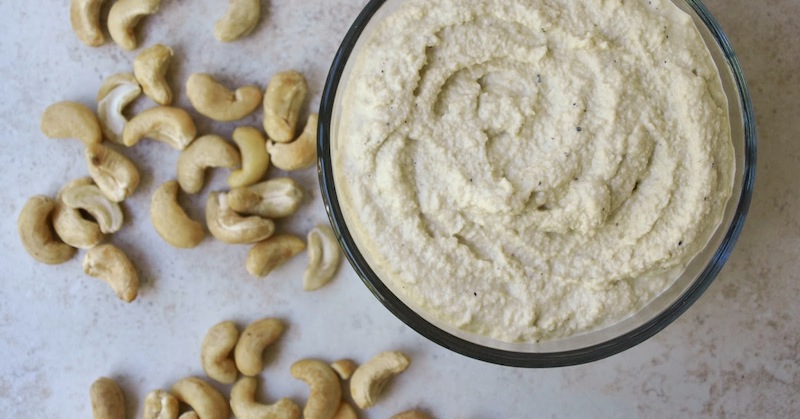 A Healthier Cheese
This raw cashew cheese recipe includes the use of cashews, apple cider vinegar, and garlic—all three of which are incredibly beneficial to your health. Garlic and apple cider vinegar both contain antioxidants, which help increase your immune system and neutralize damages done by free radicals.
Cashews are a staple of vegan recipes, as they have a creamy texture, when processed, and can be used as a replacement for a wide variety of ingredients. The following recipe will allow you to create your own cashew cheese, which can be used however you see fit.
Cashew Cheese Ingredients
In order to make cashew cheese, you will need quite a few different ingredients, but the recipe itself is easy to make. This cashew cheese recipe should yield about 2 cups of cheese—which is great for dipping or as a spread. Here is the ingredient list:
1½ cups of raw cashew nuts
½ a cup of water
1 tablespoon of lemon juice
1 teaspoon of apple cider vinegar
½ teaspoon of garlic powder
3 tablespoons of nutritional yeast
¼ teaspoon of finely-ground black pepper
¼ teaspoon of Himalayan salt
Cashew Cheese Directions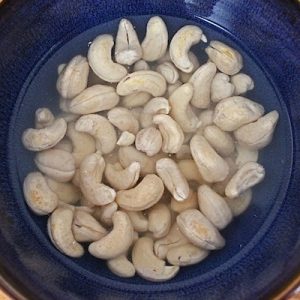 First, you will need to soak the cashew nuts for about two hours. Allow the cashews to soften in a medium bowl with warm distilled water. The cashew nuts need to be soften so that they can blend into a smooth mixture.
After the cashews have softened, drain the water and combine all the ingredients in a blender.
Blend until the mixture is smooth. If the cheese is too thick, add a small amount of distilled water and blend again. Continue adding a teaspoon of water at a time, until you get the desired consistency.
Scoop the mixture into a mason jar and cover. Place the jar in your fridge and allow to chill for several hours.
The nutritional yeast that is included in this recipe is responsible for the cheesy flavor of the mixture, while the garlic and Himalayan salt will help bring out the taste. You can attempt adjusting some of the ingredients, but try the recipe as described before experimenting with variations.
If you would prefer to create a cheesy dressing, add more water until the mixture is soft enough to pour onto salads or other meals. When making a dressing, add a teaspoon of Dijon mustard to bring out some more of the flavor.
You can use this cashew cheese however you choose. It works great as a spread or for dipping. If you like, you could even eat it straight out of the container.
Sources:
https://www.oneingredientchef.com/cashew-cheese/
Some of the links I post on this site are affiliate links. If you go through them to make a purchase, I will earn a small commission (at no additional cost to you). However, note that I'm recommending these products because of their quality and that I have good experience using them, not because of the commission to be made.