Contributed by Joseph White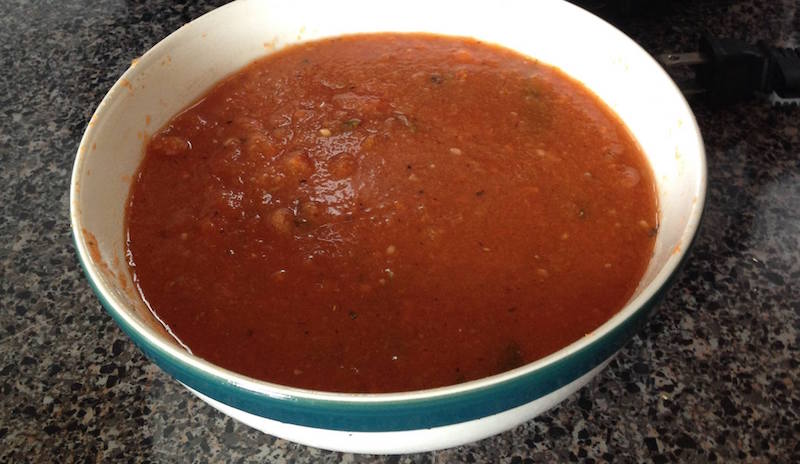 Turn carrot and celery pulp into a delicious soup.
Here are the ingredients I used:
12 Carrots
One 16 ounce can tomato puree with Italian seasonings
6 ribs of celery
1 cup chopped parsley
1 basil leaf
1 tbsp minced garlic
1 quart/liter of water
2 bullion cubes (optional)
3 croutons to garnish (optional)
Directions:
In 3-quart (liter) saucepan, boil water and bullion until dissolved
Reduce heat to simmer
Add in celery and carrot pulp, parsley, garlic, tomato puree
Stirring frequently, simmer for 30 minutes
Salt and pepper to taste during simmer.
Serve hot and enjoy!
.