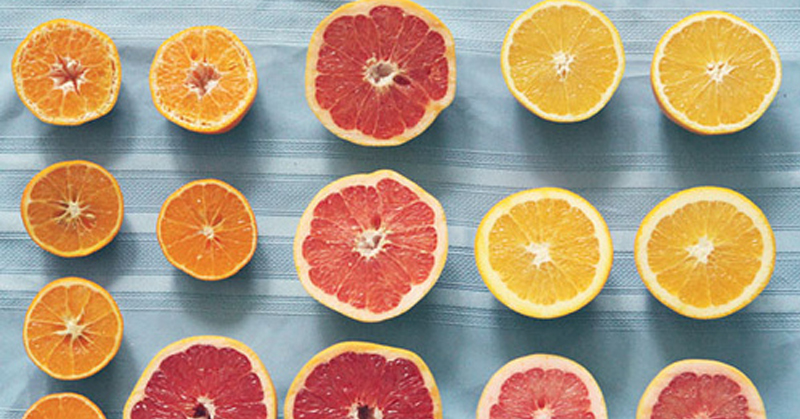 Grapefruit is a subtropical fruit and is a result of cross-breeding between orange and pomelo, thus its size. Pomelo (a.k.a. shaddock) is a "giant" citrus fruit with green skin. When juicing grapefruit (or any citrus fruits), always include some albedo (the white matter just below the skin) for its bioflavonoids and essential oils.
My simple recipe, drink chilled:
1 big grapefruit
2 Navel oranges
1 sweet lime
a pinch of seasalt
Note:  Grapefruit is known to contain certain enzymes that may interfere with man-made synthetic drugs, so do not take grapefruit if you're on medication.
Read more about the health benefits of grapefruit.