Back To Nature—Using Juicer Pulp As Compost
Last updated on
Here are some great ideas on what you can do with the pulp. What do YOU do with YOUR juicer pulp?
Back to Nature: Using Juicer Pulp As Compost
Composting Worms
Contributed by Everald from Australia 
I juice only vegetables and the worms love the pulp. I do have to be careful that it does not contain a lot of celery as they are not overly fond of celery.
I find it pays to indulge them (they absolutely adore avocado skins with a bit of flesh left inside). In return, they give me lovely rich worm castings and magnificent worm pee to use as a growth boost for my plants, both potted and garden.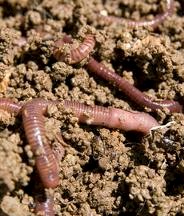 Vermi-Compost It
Contributed by Dan Schutte from Duluth
Juice pulp is about the best food you could possibly feed worms. So I look at the pulp as the input for another system, and it serves the best of purposes there.
There are not a lot of nutrients for us left in the pulp, but if I feed it to the worms, they wind up making a fantastic organic compost that will help me grow more fruits and vegetables to juice!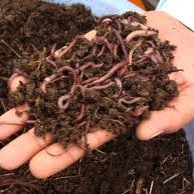 Garden Compost
Contributed by Lisa from USA
One day I decided to use the pulp as compost in my flower bed. A month or so later, my mother-in-law came to visit. She went out to tend to the flowers and later asked when and why we planted tomatoes in with the flowers.
Needless to say, we hadn't intentionally planted tomatoes, but was a result of seeds from our juice pulp compost. Now we have fresh tomatoes for our salads and juice.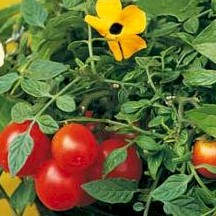 Some of the links I post on this site are affiliate links. If you go through them to make a purchase, I will earn a small commission (at no additional cost to you). However, note that I'm recommending these products because of their quality and that I have good experience using them, not because of the commission to be made.