Stop Hair Damage, Dryness, And Dandruff With These 5 Natural DIY Hair Masks
Last updated on
Dealing with dry hair during the winter, oily hair during the summer, and a variety of other hair conditions can take a permanent toll on the health of your locks. Hair products from the shelves are costly and full of chemicals that may cause harm to your scalp and health.
There are many natural, everyday ingredients, you can use to easily prepare DIY masks for all types of hair conditions. Here are five tried and tested DIY hair damage repair treatments to help you conquer dryness, dandruff, and other common hair issues.
Tried And Tested Hair Damage Repair Treatments
1. Fight Frizz With Avocado and Egg Yolk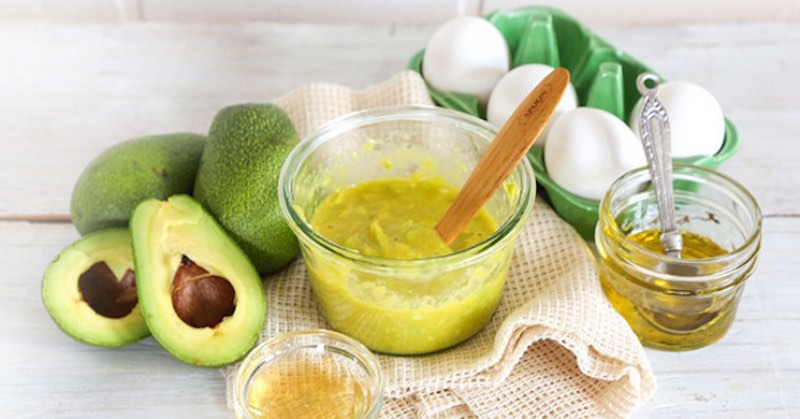 One of the worst aspects of winter is dealing with frizzy hair. The static from wool caps and the dry air combines to wreak havoc on your hair. This simple hair mask will help hydrate and make your hair look fuller. For long hair, use:
1 avocado
2 egg yolks
1 teaspoon raw honey
1 tablespoon olive oil
Combine the meat from one avocado with the honey and olive oil. Mix the ingredients well and apply to your clean hair. Leave the mask on your hair for 30 minutes and then wash it out with your natural shampoo and conditioner.
2. Conquer Oily Hair With Yogurt And Honey
Are you getting tired of dealing with oily hair? Try using this lemon and honey hair mask. You can double the size of the following recipe if you have long hair:
1 cup of yogurt
¼ cup apple cider vinegar
1 tablespoon of honey
Squeeze the juice from one lemon, then blend all the above ingredients together using a whisk. Make sure that they are well-blended. Add the mask to damp hair. Cover your hair with a shower cap or towel and allow it to sit for 30 minutes before rinsing with shampoo and conditioner. Apply this mask once per week to help remove excess oil from your hair.
3. Repair Damaged Hair With Egg And Honey
If your hair has gotten dry and brittle, you can use a combination of egg yolk, honey, and coconut oil to regain strength. These ingredients will provide your hair with nutrients and help your hair stay hydrated. Simply combine the following ingredients:
1 egg yolk
2 tablespoons of coconut oil
1 tablespoon of honey
Combine these three ingredients in a blender until well-blended. Wet your hair and then apply the mask evenly. Make sure that you cover your damaged ends. Cover your hair with a shower cap or towel and allow the mask to sit for 30 minutes. Afterwards, rinse the mask with shampoo and conditioner. Repeat once per week.
4. Add Shine And Combat Dryness With Bananas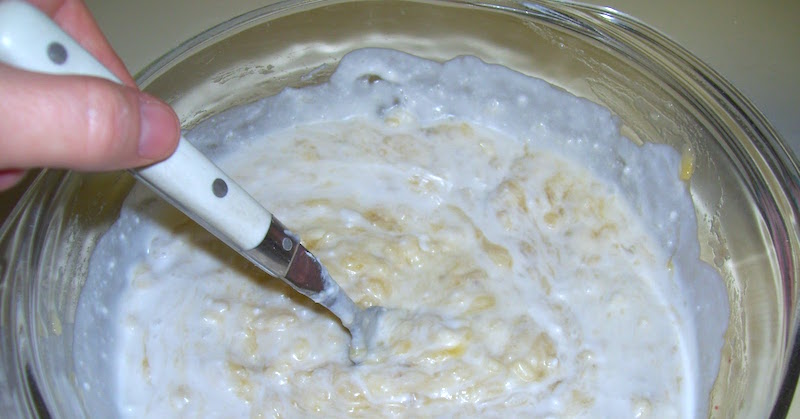 When your hair gets dull and dry, you can add shine and increase the health of your hair with this combination of bananas, honey, and milk. All three ingredients will help to hydrate and give your hair more shine. Here are the ingredients needed:
2 bananas
2 tablespoons of honey
½ a cup of milk
Peel the two bananas, put all the above ingredients in a blender and blend till smooth. Apply to your shampooed hair and leave in place for 20 minutes then rinse. Repeat weekly to give your hair a boost of shine.
5. Use Olive Oil To Treat Dry Scalps And Psoriasis
For this last hair mask, you will only need a single ingredient—olive oil. Even though olive oil only appeared in the first hair mask and this final tip, it is actually a very common ingredient in DIY hair masks. Apply a small amount of olive oil directly to your scalp to help loosen psoriasis flakes and treat dandruff or dry scalp.
Massage one to two tablespoons of olive oil into your hair and scalp. Leave the oil in place for at least 10 minutes, or overnight. Put on a shower cap to protect your beddings. Before you rinse your hair, use a fine-toothed comb to help loosen flakes or scales on your scalp. Rinse with water and then follow with shampoo and conditioner—repeat as needed.
The next time you find yourself dealing with one of these conditions, instead of shelling out a pocketful of money on a commercial product, try making your own hair mask. These DIY masks are simple to make and will only cost a fraction of what you would spend on a similar commercial product that is possibly also harmful for your health.
Read: 8 natural pastes you can make and use for beautiful, shiny hair.
References:
https://hair.allwomenstalk.com/diy-hair-masks-for-dry-hair
https://www.everydayhealth.com/pictures/diy-treatments-scalp-irritation/#01
Some of the links I post on this site are affiliate links. If you go through them to make a purchase, I will earn a small commission (at no additional cost to you). However, note that I'm recommending these products because of their quality and that I have good experience using them, not because of the commission to be made.