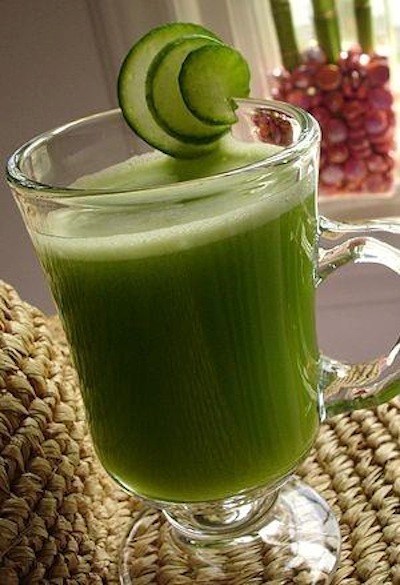 Gout is a disorder that can occur throughout the body. It results from deposits of sodium urate crystals, which accumulate in joints because of high blood levels of uric acid.
The excess uric acid crystallizes over time and often form in cooler parts of the body, such as in joints like the ankle, knee, wrist and elbow. But it most often affects the joints in the feet, especially at the base of the big toe.
Fresh fruit and vegetable juices are best to relieve gout over a period of time, but be careful to avoid asparagus, cauliflower, strawberry, spinach and tomato juices. Also drink PLENTY of water.
Very useful juice recipe for relieving gout attack:
2 green apples
2 ribs celery
1 small or 1/2 a large cucumber
1/4 small bittergourd (optional as it is bitter)
1/4 lemon
thumb-sized ginger
Foods to Avoid:
Meat, especially organ meats, fish, peanuts, alcohol, caffeine, tobacco, fried foods, peas, lentils, processed foods, flour and sugar products.
Read about the health benefits of bittergourd.