Contributed by MT Wylie from Oregon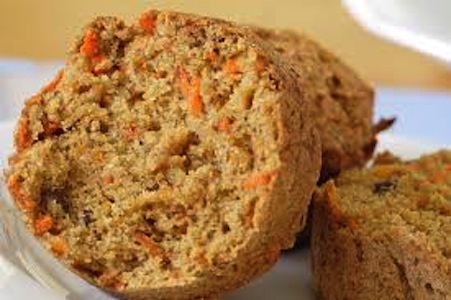 Here is a yummy muffin recipe that is SCD legal, contains no grains or dairy.
Combine in a food processor:
1 cup fresh carrot pulp

1 very ripe banana

1/2 cup almond meal/flour

2 eggs

1/4 to 1/2 cup honey, to taste

1 tsp vanilla

1/2 tsp baking soda

1/4 tsp nutmeg

1/4 tsp salt

Process until smooth.
Add:  1 cup medium shredded coconut, unsweetened
Process just until mixed. Spoon into 6 lightly greased muffin tins, lightly rounding the tops. Bake at 350* for about 30 minutes. They come out best if they bake slowly. Muffins are done when a knife inserted comes out clean.