Anti-Anxiety Meds Linked To Depression And Death. Try This Calming Elixir Instead
Last updated on
In the last decade, prescriptions for anti-anxiety medications and sleep aids have been increasing. And this trend isn't just true for adults; many adolescents are written prescriptions for these drugs from family doctors. But as with many conditions, drug treatment should be a last resort, not the first thing you turn to.
Medications can be dangerous and come with long-term risks. Use of sleep medications like Ambien can cause impaired motor and cognitive functioning during the daytime, and is associated with a greater chance of getting in a car accident or falling.
They also may have carcinogenic effects and may be related to increased rates of cancer. One study found that people with prescriptions for hypnotics (sleeping pills) had about 4.6 times higher mortality risks than people who didn't use these drugs. Even those who used hypnotics sparingly were at an increased risk of mortality. Anti-anxiety medications come with similar serious risks.
Some of the symptoms of anxiety:
Cloudy thoughts
Heart palpitations
Sweaty palms
Muscle tension
Dry mouth
Queasy
Feelings that the worst is going to happen
Feelings of worthlessness
Inability to concentrate
Insomnia
Not wanting to get out of bed
Powerful Homemade Anti-Anxiety Elixir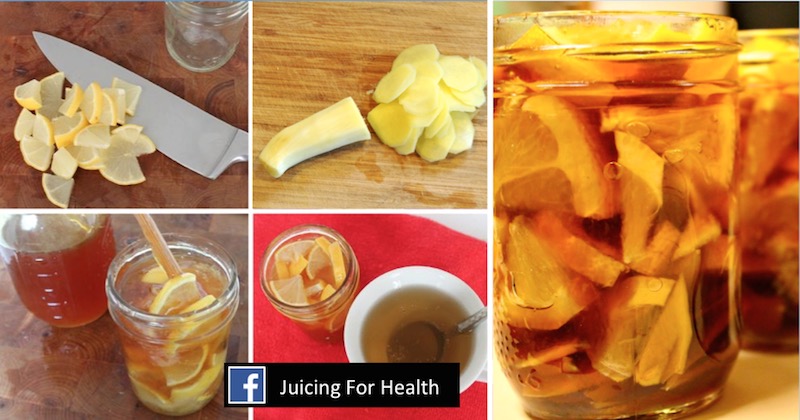 Lemon and honey are known for their soothing and relaxation benefits. Certain compounds in honey have a calming effect, this is prominent when taken in significant amounts.
Ingredients:
1 organic lemon, sliced
2-inch ginger root, sliced
2 tablespoon apple cider vinegar
2 tablespoon lemon juice
2 tablespoon of raw honey
½ cup pure filtered water
A jar with lid
Method:
Add everything to a bowl, mix well, and pour into jar and store in the fridge. Take 1 tablespoon three times a day before meals. Will also help improve digestion and strengthen immune system.
Herbs To Calm Anxiety Naturally
The great news is that these herbs can be either taken internally or used in aromatherapy. If taken internally, 80 mg daily is the suggested dosage for lavender, while the ideal dosage for lemon balm is 60 drops from a tincture daily.
Lavender
A 2010 multi-center, double blind randomized study of lavender oil compared to anti-anxiety medication lorazepam found that both were effective against generalized and persistent anxiety.
Bonus — lavender had no sedative side effects.
Lemon Balm
Research published in 2004, for instance, gave participants a single dose of lemon balm extract (300 mg or 600 mg) or a placebo, then measured their mood after one hour. The higher dose resulted in reduced stress and improved calmness and alertness. Even the lower dose helped participants do math problems more quickly.
Dosage: Use in aromatherapy, try 300-500 mg of dried lemon balm three times daily, 60 drops daily, or 1/4 to 1 teaspoon of dried lemon balm herb in hot water for a tea four times daily.
L-Theanine
This one isn't really a herb—it's a water-soluble amino acid,  but it's gotten such good research behind it we had to include it here. It's found mainly in green tea and black tea and is also available as a supplement.
Studies have found that it acts directly on the brain, helping to reduce stress and anxiety—without causing drowsiness.
Cannabis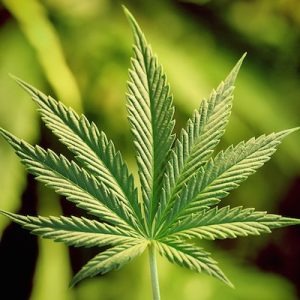 For many people, the natural compounds found in cannabis, including the plant's wide range of cannabinoids—cannabidiol (CBD) and tetrahydrocannabinol (THC) are among the most well known—are far more effective at alleviating stress and anxiety, as well as promoting restful sleep. And unlike pharmaceuticals, cannabis is not dangerous and does not harm the body.
A 1986 study published in the journal Biological Psychiatry, for instance, found that cannabis, which is often referred to as marijuana, produces clear anti-anxiety effects in the body.
Compared to controls not consuming the plant, subjects taking cannabis during this study manifested very low anxiety scores, the result of cannabis compounds interacting with the body's benzodiazepine receptors.
Similarly, cannabis makes a far better sleeping aid than prescription sleeping pills like Ambien, as the appropriate strains act as a natural, gentle sedative to put the mind at ease.
Pharmaceutical sleeping pills, on the other hand, are highly addictive, can cause extreme psychosis and dangerous behavior, and as the new UK study has shown, are extremely harmful to the body.
"One of the effects of THC administration is sedation," wrote Karen I. Bolla, the lead author of a 2008 study published in the journal Sleep. "One group of marijuana users report… they use marijuana to help them sleep. Interestingly, the marijuana users report negligible use of alcohol, sleeping pills, or other medicines to induce sleep."
This article was originally published by NaturalNews.com. It is republished here with permission.
References:
https://www.naturalnews.com/044761_anti-anxiety_drugs_sleeping_pills_mortality.html
Cannabis: https://www.ncbi.nlm.nih.gov/pubmed/3002503
https://www.cchrint.org/psychiatric-drugs/antianxietysideeffects/
https://www.ncbi.nlm.nih.gov/pubmed/19962288
Some of the links I post on this site are affiliate links. If you go through them to make a purchase, I will earn a small commission (at no additional cost to you). However, note that I'm recommending these products because of their quality and that I have good experience using them, not because of the commission to be made.