by Lisa Langston-Smith (USA)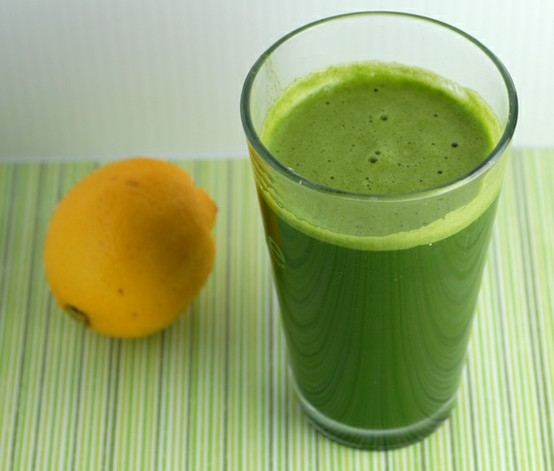 My Super Delicious Green Juice recipe (makes about 25 oz):
1 unpeeled lemon
2 Kale leaves
large fistful of Arugula
about 1/3 of a bunch of Parsley
1/3 of a bunch of Cilantro
2 stalks of Celery
2 Apples
1.5″ – 2″ chunk of unpeeled Ginger
1/3 to 1/2 of a Green Jabanero Pepper
lg fist-sized chunk of Green Cabbage
The above recipe tastes great and is super nutrient-rich. You can substitute cucumber instead of cabbage if you like, I use cabbage because of the benefits to the digestive system, which my husband needs. If you're worried about the Pepper, you can always leave it out, but there are a ton of health benefits from the Capsaicin in the Pepper & it goes well with the Ginger. The juice has a really refreshing zingy taste.
Also, when I say "bunch" in reference to the parsley and cilantro, I'm talking about the bunches it is usually sold by grocery stores.
Share your recipe at this page: Fun & Fav Juicer Recipes