Here is my story from rapid deterioration in my lifestyle and health, hitting rock bottom, before finding a self diagnosis and managing to turn a corner in my life.
Completely opening up about the deepest darkest moments of your life isn't easy. I'm sharing this story in the hope that it will inspire you and help you on the path to a healthier happier your!
It All Started With A Crisis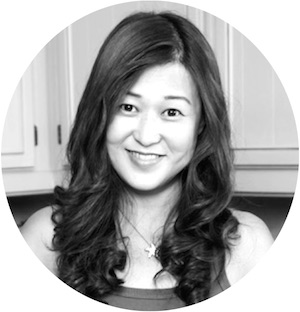 As I was preparing my presentation papers for an upcoming health talk, my mind went back to the time when I got really ill. Flashbacks of my life went even further back to events that led me to become so sick, to the extent of depression and a nervous breakdown.
I was brought up in a traditional Chinese home where mom was a homemaker. When I was 15, my dad passed away from an aneurysm (brain haemorrhage). My life was changed for ever.
Lacking proper parental guidance, I rushed into a marriage to get away from a chaotic home. The marriage was a mistake but I thank God daily for my two precious children that resulted from the marriage.
A Big Mess
Up to the age of 30, my life was one big mess: full of stress, insecurity and uncertainty. Nothing I did ever seemed to be right. I was attracting all the negative things into my life.
My marriage eventually broke up and I was thrown into a life of depression where I became an emotional eater.
I knew nothing about nutrition at that time and my diet was instant and processed foods quickly put together. I had no desire to cook and my health suffered. I wanted to crawl into the corner and lick my wounds. It was a sad picture.
My health went downhill at fast.
In my early thirties, I began to encounter all kinds of health issues and I had no idea what was happening to me. I only knew what seemed apparent to me, symptoms that I could see and feel:  I was chronically constipated, constantly fatigued, my complexion was pale and dull, the skin on my legs was dry and scaly, my hair fell out in chunks, I was dizzy and fainted sometimes, and experienced short-term memory issues. When I caught a cold, it would usually last a month or more! I knew something was seriously wrong when speech disorder set in. I was losing myself!
Medical leave from work became common.
Hitting rock bottom
Some of my health problems when I was at my weakest were:
Chronic constipation
Adrenal fatigue
Hypothyroidism
Heavy metal poisoning
Toxemia (poisoning of the blood)
High cholesterol
Low blood pressure
Low immune system
Anemia
Candidiasis
I went to see my family doctor yet again. But, this time it was different. He could not diagnose what was wrong with me except that I must be going through 'work stress'. Medication to cure the 'work stress' was prescribed and I was told to take them to alleviate my health problems.
As I sat at home that night and looked at the multitude of colored pills, a dreaded feeling went through me. Was I to depend on these pills to make me feel better again? Will I be better again? What would happen to my little children if anything happened to me?
I really needed to understand how I got to this low point and how I could get out of it without depending on medication that I knew nothing about. I had no one, I was alone, with only the computer for company. Thank God for the Internet – it was my turning point.
My Turning Point

If I had allowed my health to deteriorate at the rate it was going at that point, I would not be here writing this story today. I would have been d.e.a.d.
I decided to take back control of my own life. I began to read every medical book I could get my hand on. The turning point came when I eventually worked out that I was suffering from Toxemia – poisoning of the blood caused by my poor lifestyle.
Diagnosis in hand, I managed to turn a corner in my life and take back control of my own health and fortunes.
I would be telling a lie if I said that I've recovered just by juicing. Although juicing played a big role and is a big contributor to the improvement of my health, I needed a more holistic approach to healing.
Juicing was, and still is my main detoxification therapy. I also practice Gerson Therapy, sought homeopathy detox, and am making healthy-eating and clean diet a big part of my life. Step-by-step, I did all that I needed to do to clean up my body system, and my life. It was a long and lonely road, but I was determined.
A Healthy Life Attracts Joy
Fast forward to the present, not only is my health in tip-top condition, I have none of the symptoms I used to have, my mind is clear and sharp, and there is no more speech disorder. More importantly, I found happiness.
When you eat and live a healthy life, you WILL begin to attract all the positive things, as opposed to the negative things I mentioned above when I was in the darkest period of my life.
I met the love of my life who is the best thing that has ever happened to me (after God). I would not have this happiness had I allowed myself to go the way of destruction. More about my love next time. 😉
Why I am sharing my story
Completely opening up about the deepest darkest moments of your life isn't easy. I'm sharing this story because I want you to know that I was not always healthy, nor "had it easy" as some might think. I want you to know that I've been down in the dumps too, but have recovered.
I am glad that I went through all that, in order for me to turn around, learn, heal, and use all these experiences to help others. I understand if you were to tell me what you're going through.
I'm happy to say that I'm almost free of the health issues I had, and now feel positively healthy. Degenerative health conditions (a.k.a. lifestyle diseases) can be reversed. I am now paying it forward by sharing with you what I've learned, in the hope that it will also help you.
What's In Store
Going forward, you will be seeing some major changes to this website. I have obtained certification in Nutritional Consulting and became a certified Health Coach. With these certificates in hand, I want to continue doing what I love doing, which is helping people improve their health and happiness.
It gives me personal satisfaction when I receive yet another email, from readers sharing their victory in overcoming health issues, big or small. Stick around, and I hope one day it will be your health victory I hear about! 🙂
I share my school Principal's vision of touching lives by improving health, happiness and wellness, and in the process, create a ripple effect that transforms the world.
Stay in touch
Through this website, my Facebook page, and the Juicy Culture Newsletter, I share my favorite health and self-improvement tips. Do feel free to share this website with your family and friends.
Over to you!
Do YOU have a story you would like to tell? I would love to know about the turning point in your life that led you to become a healthier person today.
What seems to us as bitter trials are often BLESSINGS in disguise.
~ Oscar Wilde ~