Last updated on
I am very fortunate to be able to leave my corporate job in my early 40s when I decided to work from home. One of the most important decisions we made when my husband and I rearranged our home, was to allocate a room for my Home Sweet Office. It is just about a 20-step daily commute to work. 😉
I have always wanted a home office that I can organize the way I like, to be surrounded by my favorite things, especially my books! Although it's a small room, I make it as comfortable and cozy as I can, as I spend more than half of my waking hours here. The room is painted pink, my favorite color as you might have noticed splashes of pink on my website as well! I choose pink as it is a vibrant, pretty color, and it represents "health", like the phrase: "pinkest of health"!
Next to my computer, I put up my Vision Board so that I see it every day. And next to that is my board on "What I Need To Do To Get From Here To There". These two boards alone are major motivations to keep me doing what I do.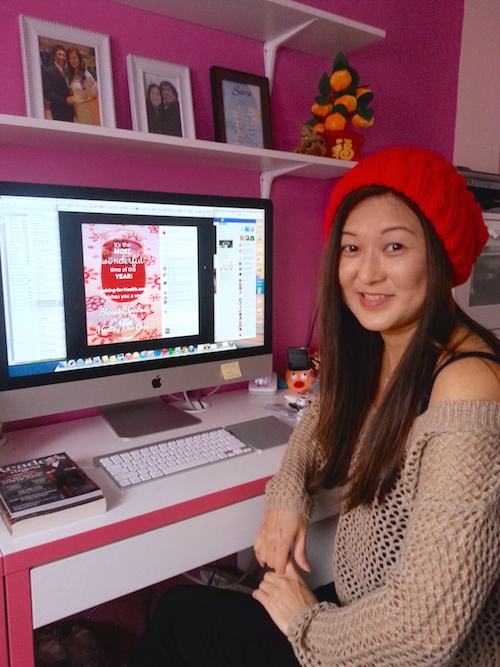 The following is a photo of the other half of my office. "Live. Laugh. Love." is my life motto. "Live. Love. Juice" is my business motto. I have a world map on my wall that I look upon frequently to chart my next travel destination.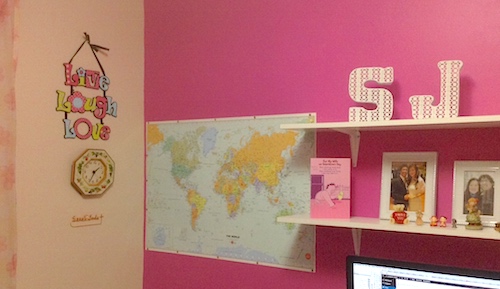 Comfortable Office
First of all, I wanted a long desk where I can spread out my workpapers comfortably with some writing space. I got a long desk alright, which I share with my husband when he wants to work at home.
I invested in the most comfortable swivel office chair that I could afford, that can be adjusted 5-ways so that I get proper back and legs support when I work. I would like another lazy chair just for reading but due to lack of space in my small office, I got myself a pink ottoman. It works double-duty for me to prop up my feet occasionally and is also extra surface when I have documents spill over from my desk.
Since I was going to spend a lot of time in front of my computer screen, only a 27-inch Mac will do. 🙂  It is set-up at a very comfortable eye level on my desk to ensure that I still have ample space to spread out my workpapers.
The opposite wall from my computer (behind me) is lined with floor-to-ceiling bookshelves that house all my books. On one of the shelves, I have started a small collection of tortoises from my travel. I collect little tortoise figurines (not turtles), to remind me to take one slow step at a time, at my pace. They remind me that "slow and steady wins the race". It is this principle that I hold on to and has brought me this far in my business.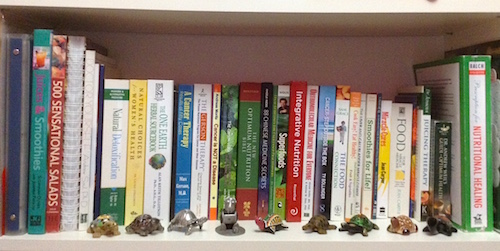 Starting And Ending My day
I keep a bible on my office desk and make sure that I start and end my work day reading it and praying. My Mac is awesome for providing soothing surround sound of Christian music that I play on Youtube, during my quiet time, and even throughout the day while I type away at my keyboard. The music is played at a very low volume that sets a peaceful atmosphere for me when I work alone.
Healthy Meals And Snacks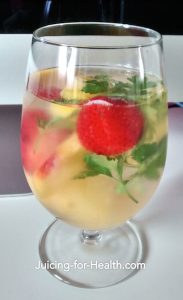 Because I work from home, I have the luxury of preparing healthy meals and do my daily juice routine. I make sure that I always have freshly-extracted lemon and ginger juices bottled in my fridge, to make a glass of lemon-ginger-honey tea when I feel like a hot drink. I also keep some other herbal tea bags for such occasions. Vitamin water is also a common sight in my home.
There is always a big can of home-roasted almonds, or various other nuts, that I keep within my reach for between meals when I feel like munching. I also have a bottle of natural toasted coconut chips that are really flavorful and healthy to munch on.
Most times I prepare an easy meal that I eat in small amounts two or three times a day.
Work Hours
Family time is important for me, so I try to work around my husband and children's schedule. As my husband works the afternoon shift, we spend time in the morning, do household chores together, have lunch, see him off, then I start work when he's away. My clients appointments are usually scheduled for these times and it works really well for us.
Hubby has two days off a week, so that means I work less and don't see clients on those days. Sunday mornings are reserved for church, a non-negotiable, unless we are out of town. I'm really enjoying a routine and it helps me to be productive with uninterrupted time when I get to work.
Physical exercise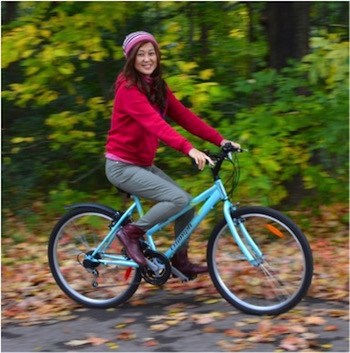 Some days I put on simple stretching exercise videos on Youtube and watch it on my Mac. I do these exercises mostly in the morning and whenever I feel like stretching.
In winter, it is bothersome to dress up and go out for a walk, so stretching exercises are a great alternative. But come warmer days, I love to go out for walks in the evenings.
I love bicycling and am blessed that we have a nice neighborhood park in my housing area that I can go to bicycle. I occasionally take short breaks in the evenings and go cycling with my daughter.
My Passion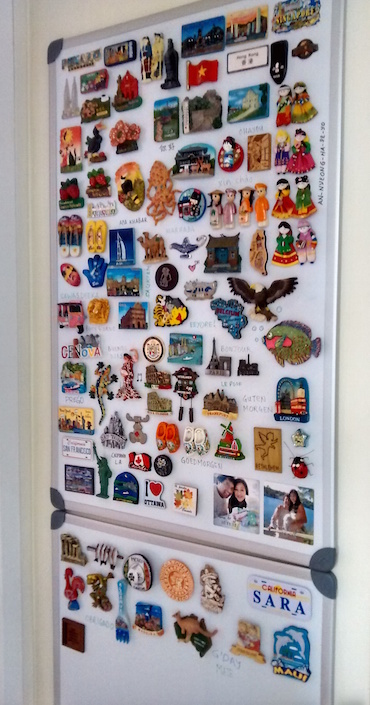 Two of the greatest passions close to my heart, other than studying nutrition, are traveling and photography.
I live a simple lifestyle, yet the reason I work so hard is so that I may fulfill my passion and dream of traveling the world.
People think I am lavish but in actual fact, I travel with a very tight budget. I am always on the look-out for best travel deals, and don't stay in fancy hotels, just humble apartments that I book through airbnb.com.
At the entrance to my office, on one wall, I have two white magnet boards just to showcase all the fridge magnets that I have collected from my travels over the years. This is another inspiration to me, to remind me why I work so hard the way I do.  It is a slow collection but totally satisfying every time I put up one more.
There, I have shown you my humble office, my favorite place in the entire house besides my bedroom, so that you might know me a little more, and know who this person is behind this website.  Thank you for reading!  🙂
Read about Sara.
Learn more about Sara's Healing and Rejuvenation Program (SHARP).
Some of the links I post on this site are affiliate links. If you go through them to make a purchase, I will earn a small commission (at no additional cost to you). However, note that I'm recommending these products because of their quality and that I have good experience using them, not because of the commission to be made.