Guide to Disinfecting & Safely Receiving Packages
Last updated on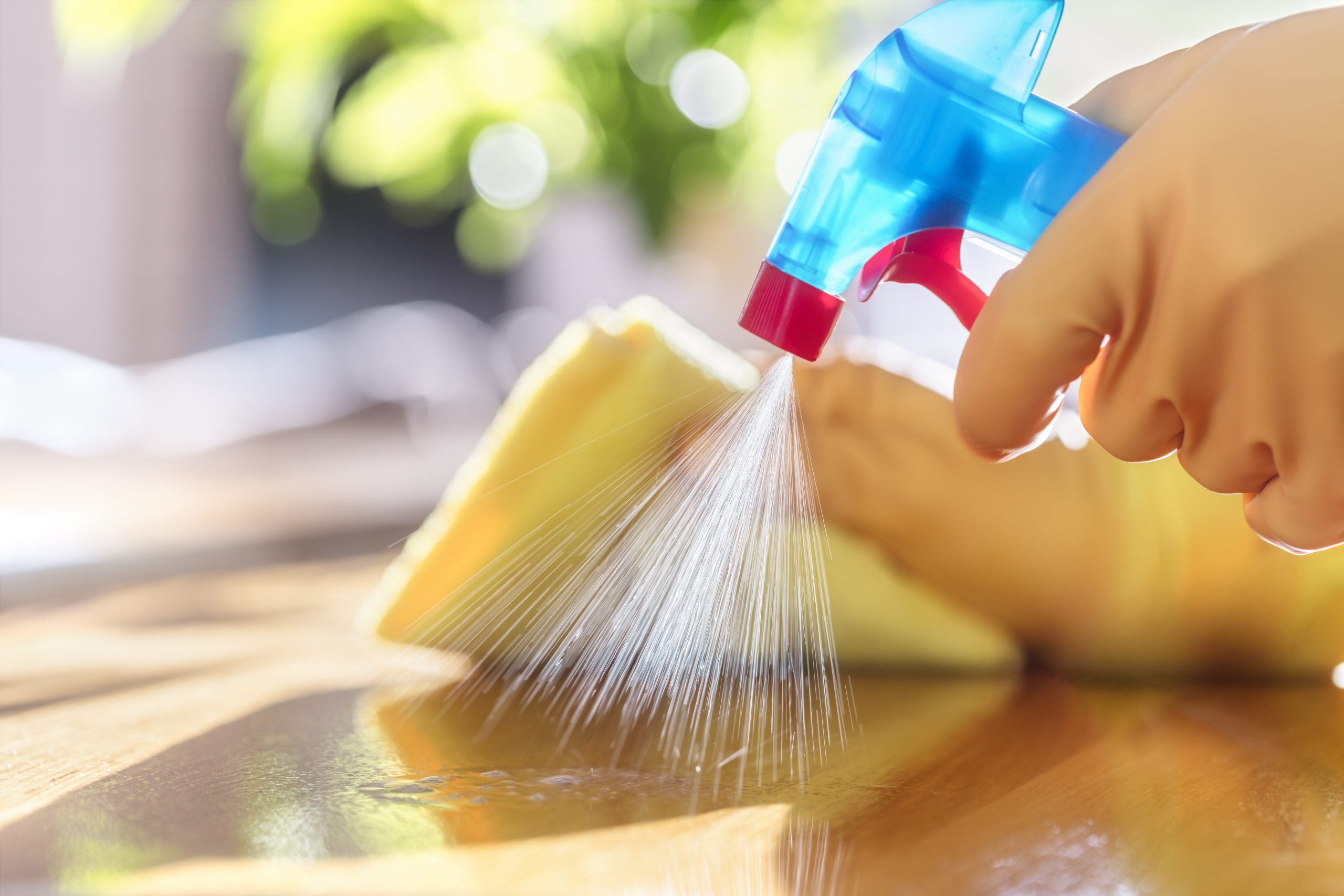 It's no surprise that COVID-19 has wholly turned our worlds upside down. Traffic is light, schools are closed, and restaurants are shuttered. Weekends in the city are eerily quiet.
However, even as dystopian as the world around us may currently feel, as individuals, we still have lives to live. Families have mouths to feed; we have habits and needs that won't go away.
So, what do we do? As a society, we have adapted to ways around social distancing, with contactless delivery and curbside pickup for items we need in our daily lives. Online shopping has become one of the only ways we feel safe.
But how safe are online shopping and delivery services?
How COVID-19 is Affecting Our Buying Habits
It's no surprise that many shops that we once relied on for everyday items are a thing of the (recent) past. We no longer mindlessly head out for a quick trip to the market to grab a few things.
In fact, if you're running low on essentials like toilet paper, you may not be so lucky as to find some in stock!
Now, we are conscious of our purchasing decisions. With stable sources of income becoming not-so-stable, we tend to sit and think a bit more about what we really need.
Grocery trips become fewer and far between, timed around when they restock the essentials, or when fewer people are bound to be at the store. We may even avoid the store altogether, instead, turning to the apps and delivery services that have popped up everywhere.
Request a Contactless Delivery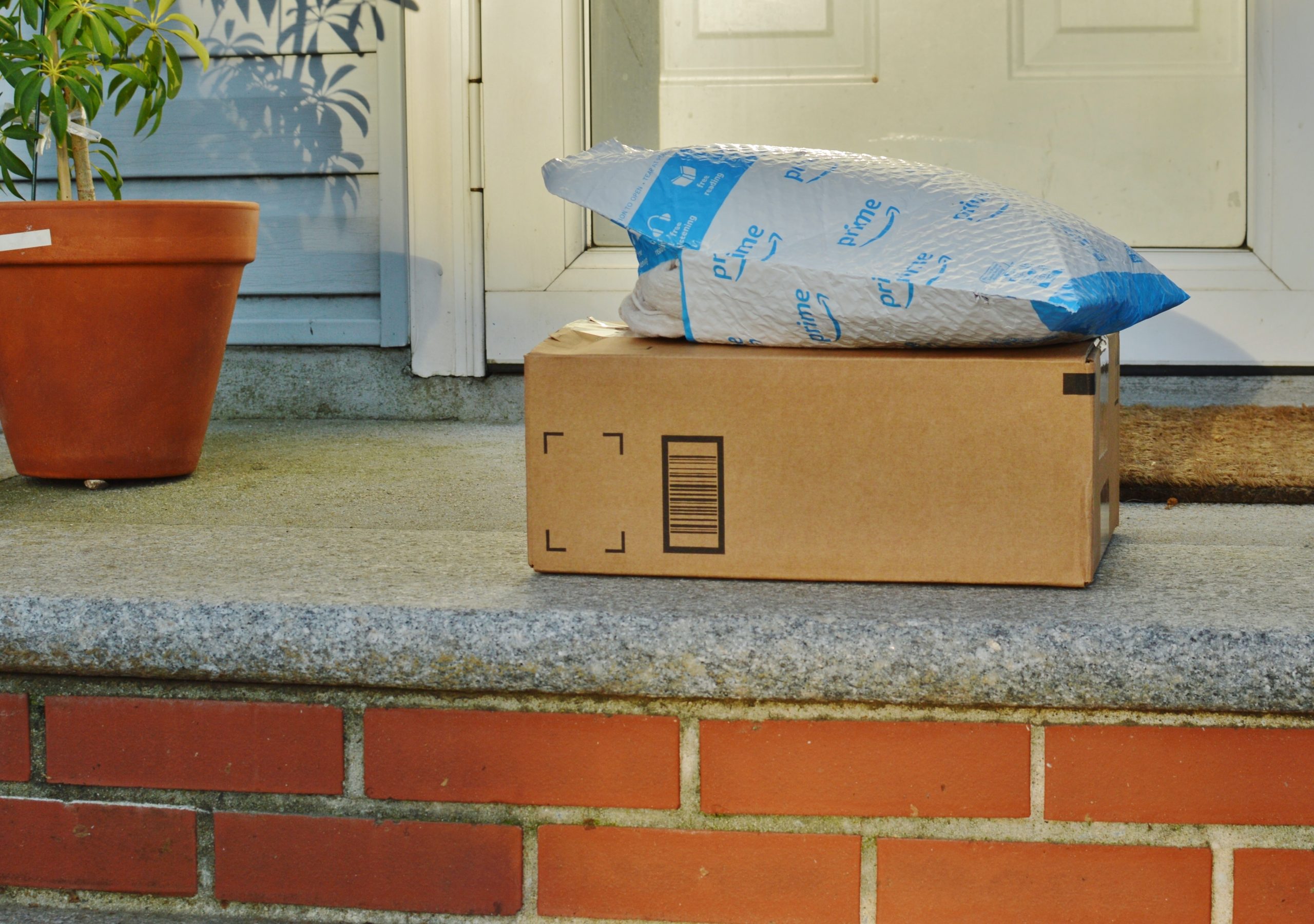 So you've chosen to opt for delivery instead of braving the masses. We commend you for your decisions, but do you know the best way to handle deliveries while staying safe and healthy?
Most delivery services have announced an option for contactless delivery and a refusal to accept cash payments to reduce the spread of COVID-19. To use this delivery option, request in the notes of your online order for a contactless delivery, and the driver will simply deposit your order outside your door.
While contactless delivery is incredibly helpful in reducing community transmission by close contact, is it enough to stay safe?
Open Your Package Outside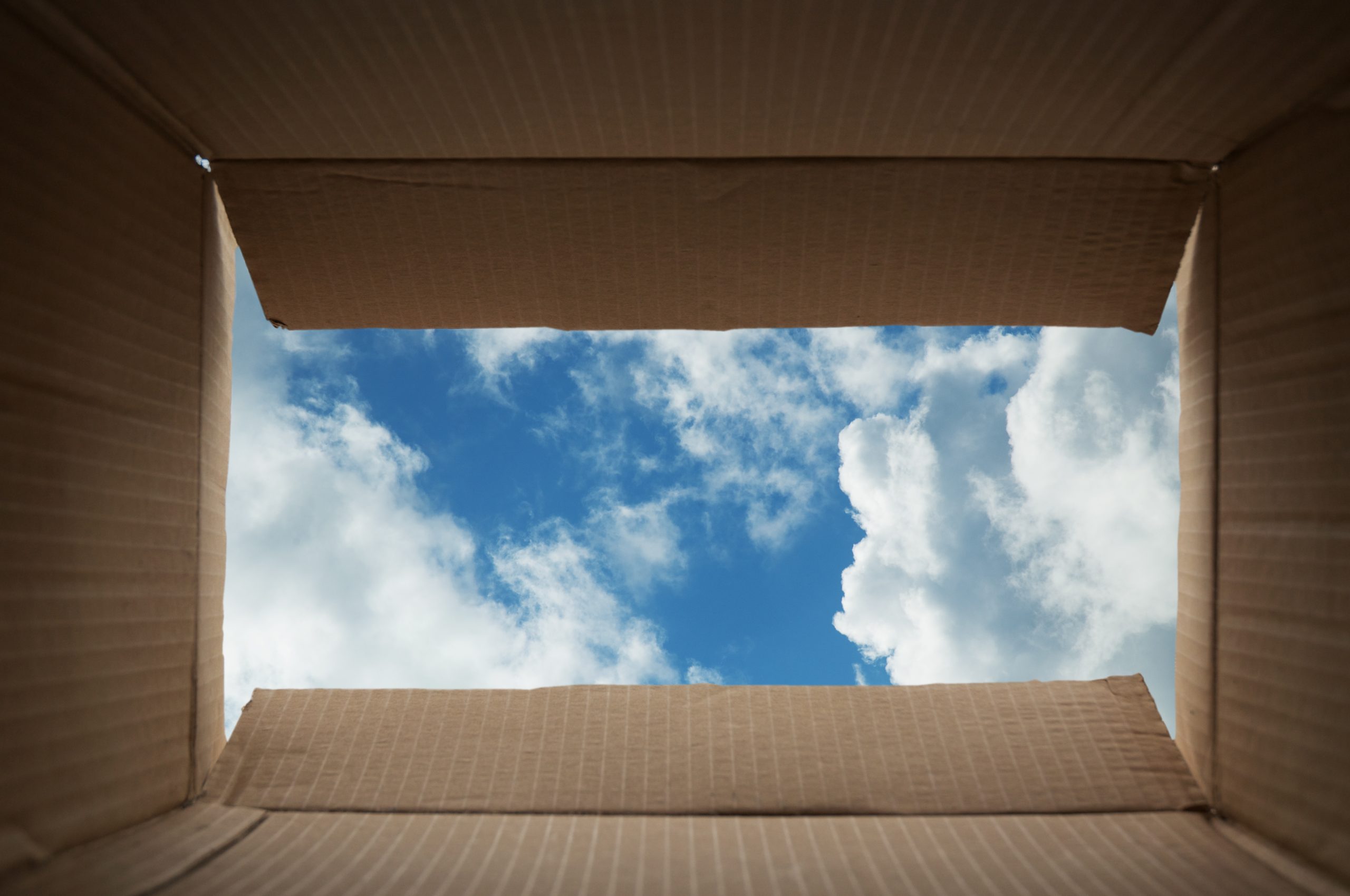 When you receive an item from your delivery service or online platform of choice, it may be in your best interest to open the package outside, wipe down the items with disinfectant, and dispose of the packaging before bringing it indoors.
The National Institutes of Health has released a preprint paper that said that the virus could survive the longest on plastic and stainless steel, up to 3 days after contamination. Additionally, the report has said that the virus can last on cardboard for up to 24 hours following contamination, so always wash your hands after handling new packages.
What About Groceries?
Generally, with groceries, we can take our concerns off high-alert. The US Food & Drug Administration's (FDA) guidelines on food safety and coronavirus do not outline disinfecting perishable and non-perishable grocery items. The FDA's deputy commissioner has also made a statement saying that "There is no evidence of human or animal food or food packaging being associated with the transmission of the coronavirus that causes COVID-19."
If you want to take extra precautions that may not be totally necessary, you can disinfect new items and your home regularly to avoid contamination. Additionally, as with pretty much every activity we complete daily, it is in your best interest to thoroughly wash your hands and avoid touching your face to protect yourself.
If you need to be extra cautious, check out this amazing, detailed video guide on disinfecting your groceries:
Food Delivery & Takeout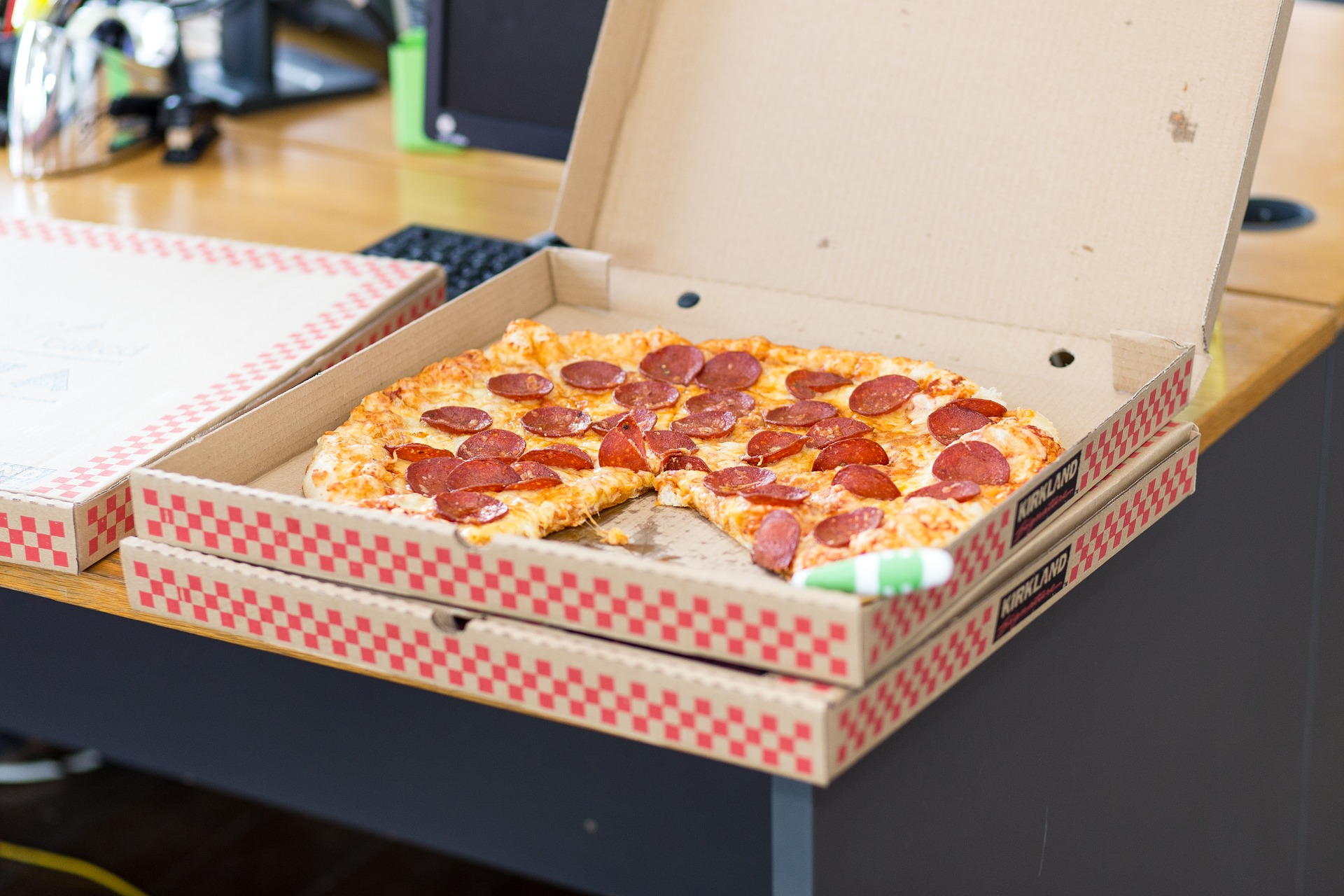 With self-isolation and, in some cases, full lockdown affecting a significant amount of the global population, enjoying a dinner at your favourite restaurant feels like a distant memory.
However, many sit-down restaurants are operating on a strictly takeout or delivery basis, meaning you can still have access to a hot prepared meal that follows social distancing guidelines. Support your local businesses!
The CDC and USDA have said that they are not aware of any reports of COVID-19 being transmitted by food or food packaging, but it is essential to follow good hygiene practices. These include washing hands and surfaces often, cooking food to the recommended temperature, and refrigerating food promptly according to guidelines.
A report from North Carolina State University states that the most significant risk of getting food delivery or takeout would be if the employee that prepared or delivered your goods were infected with the virus. However, most businesses are taking the utmost precautions to avoid situations like this, and you can protect yourself by washing your hands before consuming anything you've ordered.
Washing Your Hands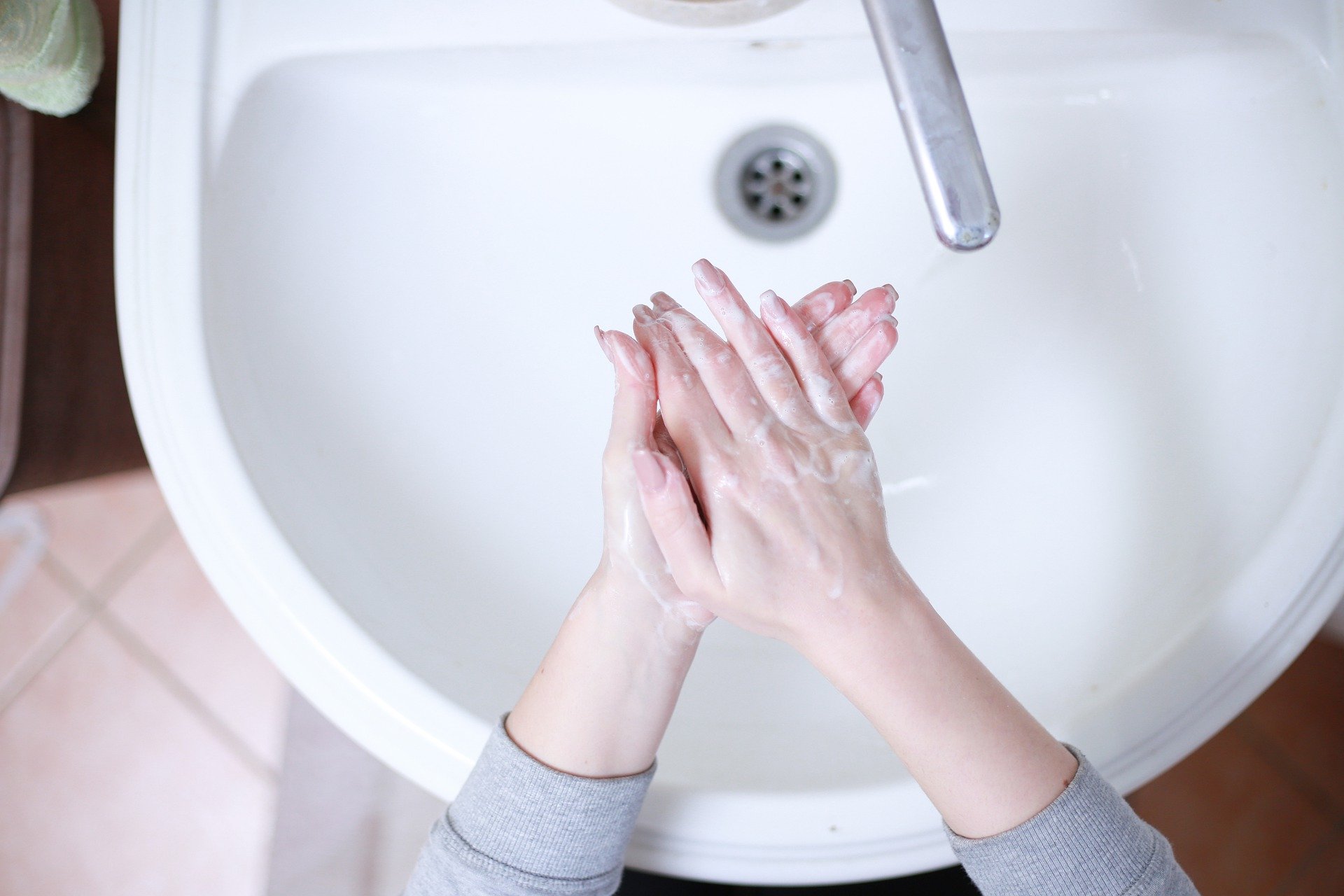 Washing your hands and avoiding touching your face are the best ways to protect yourself from COVID-19. When washing your hands, ensure you are always washing them with soap and warm water, and doing so for at least 20 seconds.
Ensure you are washing your palms, backs of the hands, between fingers, thumbs, and under the nails, rinsing, and drying thoroughly with a paper towel.
If you are worried about re-infecting your hands from turning off the tap, turn it off with your paper towel, elbow, or sleeve.
Sanitizing High-Traffic Areas
Even in self-isolation, it is in your best interest to prepare your home for the virus and sanitize it often. The Environmental Protection Agency has released a list of effective disinfectants for use against COVID-19 so you can protect yourself and your family.
High traffic areas should be targeted first to ensure harmful bacteria are eliminated first, such as doorknobs, light switches, faucets, toilet flushers, and steering wheels.
We are all in this together. If we continue to self-isolate, practice social distancing, and do our best to protect ourselves and others from COVIS-19, this will all come to pass. If you want more helpful tips on how to handle the virus, visit the Lifestyle & Wellness section of this website.
Some of the links I post on this site are affiliate links. If you go through them to make a purchase, I will earn a small commission (at no additional cost to you). However, note that I'm recommending these products because of their quality and that I have good experience using them, not because of the commission to be made.