How To Make A Dragonfruit Smoothie
Ingredients
1 white-flesh dragon fruit
2 oranges
A squeeze of lemon juice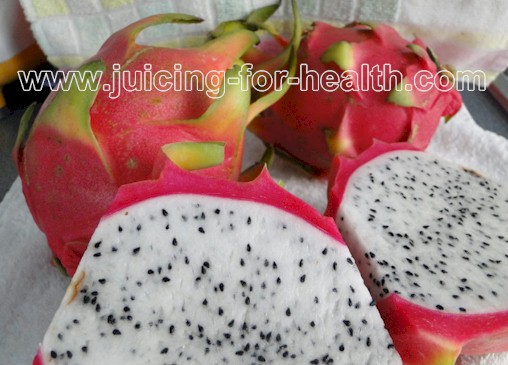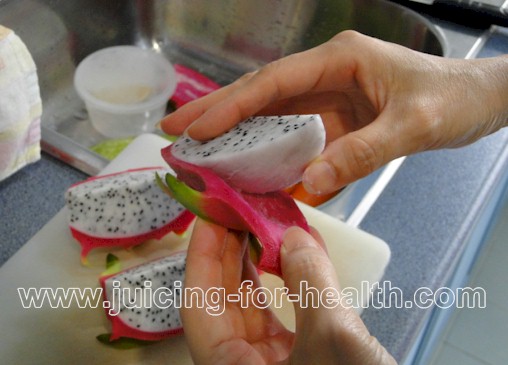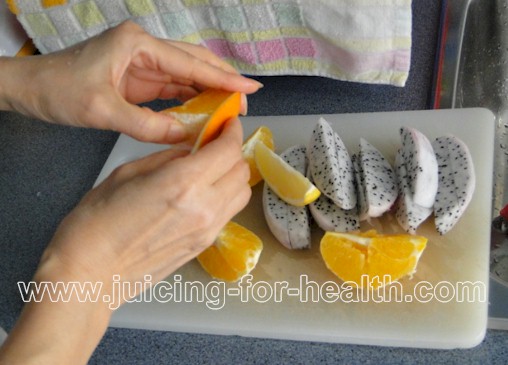 Cut dragon fruit into four pieces, then peel off the skin. Cut into smaller pieces to fit into your juicer chute. Do the same with the oranges then juice.
Dragon fruit is highly nutrient-dense, rich with anti-oxidants and an excellent source of dietary fiber. Rich in phosphorus, iron and vitamins B1, B2 and B3. The black seeds of dragon fruit contains healthy, monounsaturated fats, calcium and protein. Studies have shown that dragon fruit helps to regulate blood sugar level associated with Type 2 diabetes. There is also the red variety dragon fruit.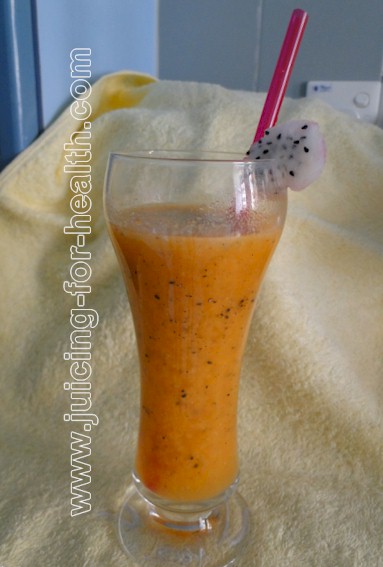 Makes about 400 ml worth of delightful tasting juice.
Juicer used to make this juice: Alpha Juicer (available in Malaysia).
USA equivalent: Omega J8003/J8005 or improved models: J8004/J8006.