Green Juice (Blood Cleansing and Kidney Detox)
Ingredients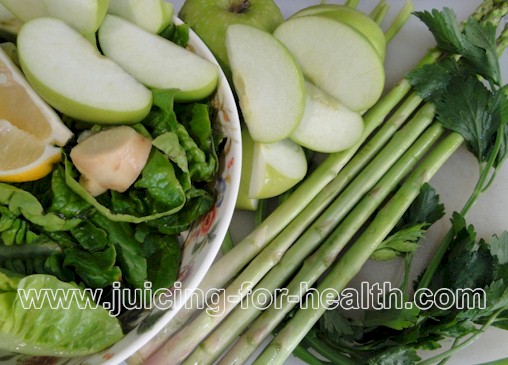 2 green apples
1 head of Romaine lettuce
5 sticks of asparagus
1 bunch of cilantro
1/4 lemon with peel
1 inch ginger
2 carrots (optional)
This green juice is suitable for diabetics—omit or put less carrots. For non-diabetics, the carrots are optional. This juice is beneficial for blood cleansing, detoxifying the kidneys and alkalinizing. Also soothing for the digestive system.
.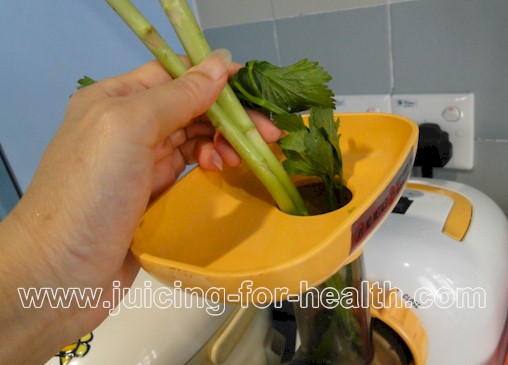 Feeding the cilantro and asparagus into the juicer, uncut.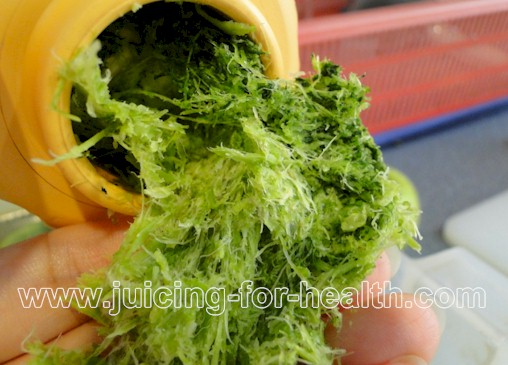 A masticating juicer is best for extracting green vegetables.
It produces very dry pulp = high juice yield.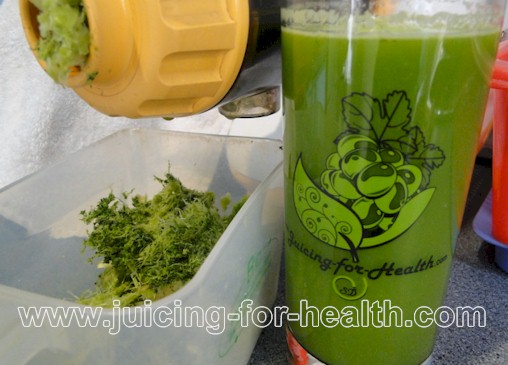 This recipe makes about 400 ml worth of green juice.
Juicer used to make this juice: Alpha Juicer (available in Malaysia).
USA equivalent: Omega J8003/J8005 or improved models: J8004/J8006.