What is grounding? Also known as "earthing", this concept simply refers to spending some time with your bare feet in direct contact with the Earth. The idea is that the human body is meant to come into contact with the earth and its inherent electrical field.
In this modern world, we are constantly in touch with technology: Smartphones, tablets, computers, electric bed heaters, microwave ovens, remote controllers, wireless devices, etc.—all send electro-magnetic radiation into our bodies and cause silent inflammation that leads to various diseases and cancer.
With the EMR exposure, the body builds up positive electrons that form free radicals. Coming into direct contact with the ground—barefeet on earth—acts as a negative grounding charge, canceling out the positive electrons. It is like discharging and resetting the body to its homeostasis state, being connected to earth's frequencies.
Along with walking barefoot, naturalists are also recommending hugging a tree. Trees are living things and have earthy energy on their own. A recent book written by Matthew Silverstone, "Blinded by Science" confirms that hugging trees provides many healthful benefits that are backed by science.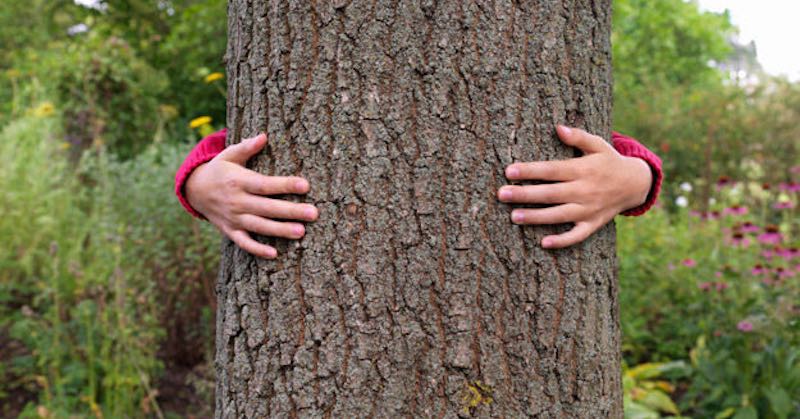 There is definitely some research to back up these claims. Check out these 7 benefits of going shoeless and hugging a tree.
1. Boost Your Mood
The most promising research into grounding found that sitting in a comfortable chair with your bare feet firmly on the ground can help to boost your mood. In a study involving 40 participants, researchers split the participants into two groups.
One group relaxed indoors while the other group relaxed outdoors without any shoes on. The majority of the group that relaxed outdoors experienced improved mood and relaxation at a higher rate than the group that simply relaxed indoors.
With tree hugging, it was found that it specifically benefit individuals who are depressed, have ADHD, headaches, stress. Children who hug trees are said to function better cognitively and emotionally.
2. Reduce Inflammation
Many proponents of grounding believe that it can help fight inflammation. The idea is that the negative grounding charge will help defuse positive electrons that may be responsible for increasing inflammation.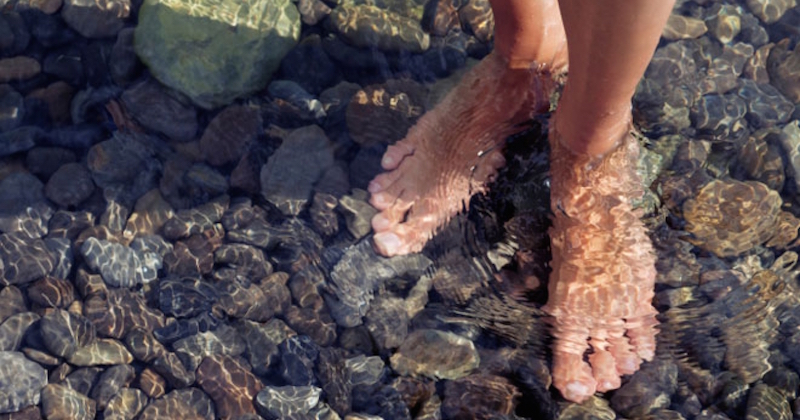 3. Improve Blood Pressure
Since grounding is supposed to help you relax, it is thought that this technique may also help to lower blood pressure levels and improve blood flow. Lowering your blood pressure and improving blood circulation could potentially reduce your risk of heart disease and stroke.
4. Increase Energy
This is one of the benefits that is most widely reported by people that practice grounding. By freeing your body of harmful electrons, you may feel revitalized and discover a boost to your normal energy levels.
5. Relieve Muscle Tension and Headaches
Some people claim that grounding has helped them deal with muscle tension and headaches. This benefit could be the result of the increased relaxation and the potential for lowering your blood pressure. This combination of effects may be enough to help relieve a headache or ease simple aches and pains.
6. Improve Sleep Patterns
Sleep is an essential part of your health. By relieving stress, improving energy, lowering blood pressure, and relieving headaches, you may end up experiencing improved sleep patterns. Many grounding enthusiasts have mentioned that grounding on a regular basis has helped them get a better night's rest.
7. Reduce Chronic Pain
A reduction in inflammation will in turn reduce your chronic pain. While this may not be enough to completely cure your chronic pain, it could offer a level of relief. This bit of relief may even be enough to help you cut back on pain medications or other treatments for your chronic pain.
Keep in mind that the majority of these benefits are based on anecdotal evidence from people that practice grounding on a regular basis. The only actual scientific research that has been performed so far involved the ability of grounding to help with relaxation.
The results of that study were positive and there are many first-hand accounts of the benefits of grounding. Hopefully, this means that researchers will begin to look further into the advantages of grounding and uncover or verify additional medicinal benefits.
For now, you can test out the benefits for yourself. Take off your shoes every evening and spend a few minutes with your feet planted firmly on the ground, or hug a tree.
Sources:
http://articles.mercola.com/sites/articles/archive/2012/11/04/why-does-walking-barefoot-on-the-earth-make-you-feel-better.aspx
http://www.ncbi.nlm.nih.gov/pmc/articles/PMC4378297/pdf/jir-8-083.pdf
http://www.amsciepub.com/doi/abs/10.2466/06.PR0.116k21w5