Understand how and why detox measures can alleviate symptoms caused by chronic diseases.
Who Needs to Detoxify?
Almost anybody can benefit from a detox program. Due to the bio-chemical and genetic make-up of each individual, some may benefit more from a detox program than others.
---
---
People who suffer from toxic overload may get warning signals from their bodies. Note that when the detox organs are not functioning well, they give out these signals which come as a long list of chronic diseases. Here are some examples (this list is not exhaustive):
Skin (skin diseases): acne, eczema, dermatitis, hives, psoriasis
Lungs (respiratory problems): asthma, bronchitis, emphysema, sinusitis
Colon: bad breath, body odor, constipation, diarrhea, excessive flatulence, irritable bowel syndrome (IBS), gastritis, heartburn, indigestion, stomach ulcer
Liver: cirrhosis, jaundice, gall-bladder stones, hepatitis
Kidneys: kidney stones, urinary tract disorders
Lymphatic system: varicose veins, glandular fever, lymph nodes disease, Hodgkin's disease, elephantiasis
Overload of toxins spill-over into the bloodstream causes a host of other blood and circulatory problems:  Allergies, auto-immune disorders, cholesterol, diabetes, headaches, migraines, low and high blood pressure, toxemia, fibroids, endometriosis, poor memory, insomnia, depression, irritability, chronic fatigue, hair loss, brittle nails, and the list goes on …
All the above "chronic diseases" are really just "symptoms" of toxic overload which cannot be eliminated properly or fast enough by the detoxification organs. The toxins continue to accumulate over time, eventually leading to cancer. Cancer is in the blood. This is why removing an organ because of cancer does not solve the problem. The answer is in detoxification.
Juice fasting/feasting is a form of detoxification, done for an extended time for deep cleansing. In this Detox Section, I will discuss other forms of detoxification that can work hand-in-hand with juicing.
If you have any of these chronic diseases mentioned above, the problem can be helped by administering proper detoxification measures, then rebuild the tissues with optimum nutrition through proper detox diet and juicing. It is really not difficult if you know how. I'll show you.
---
---
Why Detox?
A toxin-overloaded organ is like a stagnant pool of water that becomes a nuisance.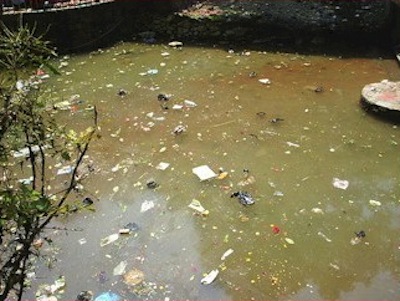 I liken a toxin-overloaded organ to a stagnant pool of water that soon begin to breed bacteria and mosquitoes, causing other live organisms like fish and frogs to die.
---
---
Rubbish starts to collect; stench and toxic fumes begin to be emitted, causing the surrounding area to stink. This is a very unhealthy environment and begins to affect people living in the neighborhood.
This is how it is with our toxin-overloaded organ. Our blood cannot flow properly, cells start to die, bacteria starts to breed, and there is bad breath or bad body odor. These are signs of toxicity of blood. Inflammation and pain will follow, and most likely at this stage you may have already been experiencing some chronic disease(s). If neglected further … cancer.
A good detox program flushes out these toxins and make good the environment again.
A good detox program is like a good flushing system that starts to clear the detox organs of these toxins, cleaning up the surrounding area and get the blood and circulatory system to flow smoothly again.
After a proper detoxification program and sufficient intake of optimum nutrition, the sick organ can begin to restore back to health and function as normal again.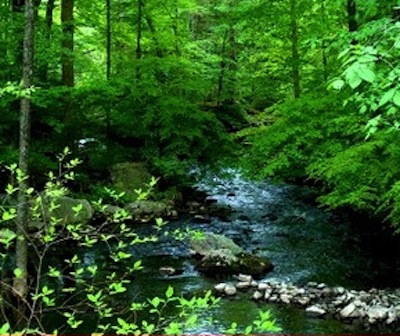 One of the more effective methods for detoxifying the body is to cleanse the colon using a herbal fiber supplement.
Fiber makes a great cleanse because of its ability to expand within the colon. This expansion allows fiber supplements to act like a sponge, collecting and sweeping excess waste and toxins from the colon without disrupting daily life.
---
---
When done correctly, a good detox program, followed by a continuous supply of optimum nutrition (including from juicing) will keep diseases at bay, slow down degeneration and prolong a life full of vitality. Your choice.
.
---
---