It's a typical movie scene right, right? The character at large, usually a male, cries out in pain and clutches his chest before slowly falling to his knees.
---
---
Heart attack. Plain and simple. We, as an audience, need little back story for the scene because we are so familiar with the illness. But, did you ever think a crease in your earlobe could warn you that you're at risk for heart disease?
No? That's about to change.  And this little tidbit could save your life.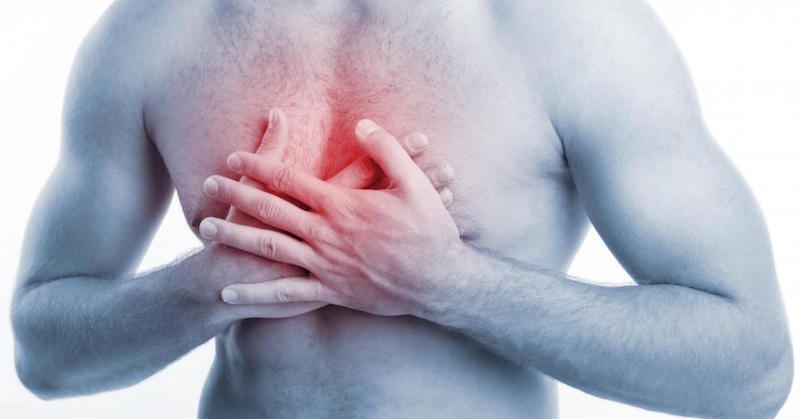 Heart Disease
Heart disease is responsible for 1 out of every 4 deaths in the United States. Every year, roughly 735,000 Americans suffer from a heart attack, 610,000 of those people die.
It is the leading cause of death for both sexes, but more than half of the reported deaths in 2009 related to heart disease, were men.
Could such a small mark on your ear really have anything to do with heart disease?
---
---
Earlobes
Ears have always been a sensitive topic for me. I was one of those kids whose ears stuck out a wee bit too much and was on the wrong end of all the Dumbo jokes.
Of course I didn't have this problem forever, I grew into them. But it's hard to imagine that these two little things, I always tried to cover up, could actually save me from a heart attack.
According to some new studies, our earlobes can actually indicate if we are at risk for heart disease. Normal healthy earlobes are smooth.
Earlobes with a crease in them appear to have a line diagonally cutting their earlobe in half. It can look like a slight fold, line or wrinkle.
"A study published in 1989 looked at bodies of 300 patients who died from various causes. The diagonal creases found on the earlobes were associated with cardiovascular causes of death. The researchers wrote, "We found a strong association between earlobe creases and a cardiovascular cause of death in men and women after age, height, and diabetes had been controlled for."
(Story and Goldman. "The Heart-Head Connection: Heart Disease And…Ears?") 
A similar study published in 2006, reported that an ear crease in people under 40 was a sign of heart disease in up to 80 percent of cases. In 2012 a study of 430 patients who had no history of heart disease were examined for earlobe creases. After the exam they were given a CT scan. Those with an ear crease were more likely to have coronary artery disease.
---
---
---
---
Now you're probably wondering where the relation between the two comes from? Good, cause I'm not done talking yet.
How Does A line On Your Earlobe Indicate Heart Disease?
A crease in your earlobe is created when the elastic tissue around the small blood vessels (that carry blood to the earlobes) deteriorates. This is the same change that happens to blood vessels with coronary artery disease around the heart.
Let me break it down for you.
When the tiny blood vessels are not working, it creates an outwardly visible crease in your earlobe because, for lack of a better phrase, your ear is dehydrated. Similar changes in blood vessels occur around the heart but cannot be outwardly seen.
This study is very new and very theoretical. Scientists are not 100% certain how the two are connected, but cannot deny the connection. But, there are always other factors to consider, like other diseases, races or earlobe shapes.  All of which can also create a crease in someone's ear.
What Should I Do If I Have A Crease In My Earlobe?
Essentially. Don't panic. It's not a death sentence.
I think the best thing to do is to check with your doctor. They will most likely assess other risk factors and share with you your risk of coronary artery disease.
Now what?
After seeing your doctor, you should do these three things.
Evaluate all of your results.
Create a clear, overall picture of your risk.
Determine what steps you should take to protect your heart health.
Other Symptoms Of Coronary Artery Disease
The most common symptom of coronary artery disease is Angina. Described as a discomfort, heaviness, pressure, aching, burning, fullness, squeezing, or painful feeling in your chest. It can often be mistaken for indigestion or heartburn.
Symptoms:
Shortness of breath
Palpitations (irregular heart beats, or a "flip-flop" feeling in your chest)
A faster heartbeat
Weakness or dizziness
Nausea
Sweating
Take a look at your earlobe in the mirror. If you think you might have an earlobe crease, then take the time to get checked out. This one little marking might give you a heads up that something "evil" might be brewing.
Sources:
1)  "Heart Disease Facts." Centers for Disease Control and Prevention. Centers for Disease Control and Prevention, 10 Aug. 2015. Web. 26 Apr. 2016.
2)  "Heart Disease Symptoms & Signs of Heart Problems – WebMD." WebMD. WebMD, n.d. Web. 26 Apr. 2016.
3)  Story, Colleen, and Rena Goldman. "The Heart-Head Connection: Heart Disease And…Ears?" Healthline. Healthline, 16 May 2015. Web. 26 Apr. 2016.
---
---