Ingredients
---
---
.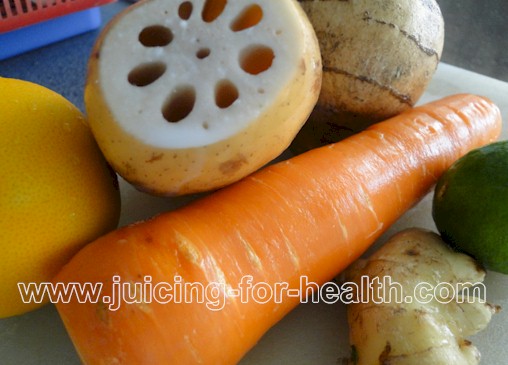 1 medium-sized carrot
1 large orange
1 section of lotusroot
1 medium-sized jicama (yam bean)
1 inch ginger (optional but gives the drink that extra kick)
This rooty juice is not like your regular juice. The taste of lotus root and jicama is rather bland when juiced, yet the benefits are many.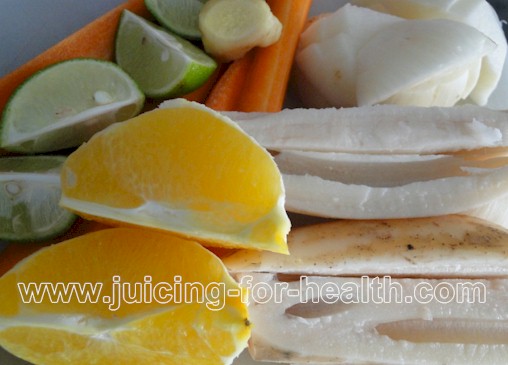 .
Lotusroot, jicama (pronounced he.ca.ma ) and orange are so rich in vitamin C and are beneficial for respiratory health like sinus, asthma, phlegm (mucus), common cold, nasal congestion. High consumption of vitamin C prevents hardening of the arteries, soothing the gastrointestines, strengthen immunity system and anti-inflammatory.
---
---
---
---
Lotusroot on its own, is rich in iron, vitamin B, C, phosphorus, copper, manganese, and a little calcium and protein. Helpful for stopping diarrhea, relieve constipation, calms the stomach, reduce body heat, fever, relieve sinus congestion and inflammation, reduce nose and gum bleeding. Also beneficial for the lungs and liver when taken regularly with orange.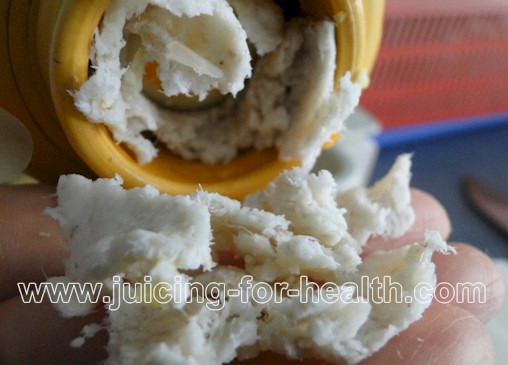 A masticating juicer is best for extracting root vegetables.
It produces high juice yield.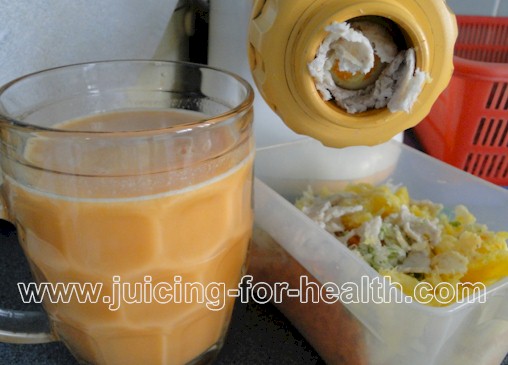 .
Makes about 800 ml worth of juice. Taste like an orange-flavored powdery milk.
---
---
Juicer used to make this juice: Alpha Juicer (available in Malaysia).
USA equivalent: Omega J8003/J8005 or improved models: J8004/J8006.
---
---